This is paragraph text. Double click here to edit and add your own text.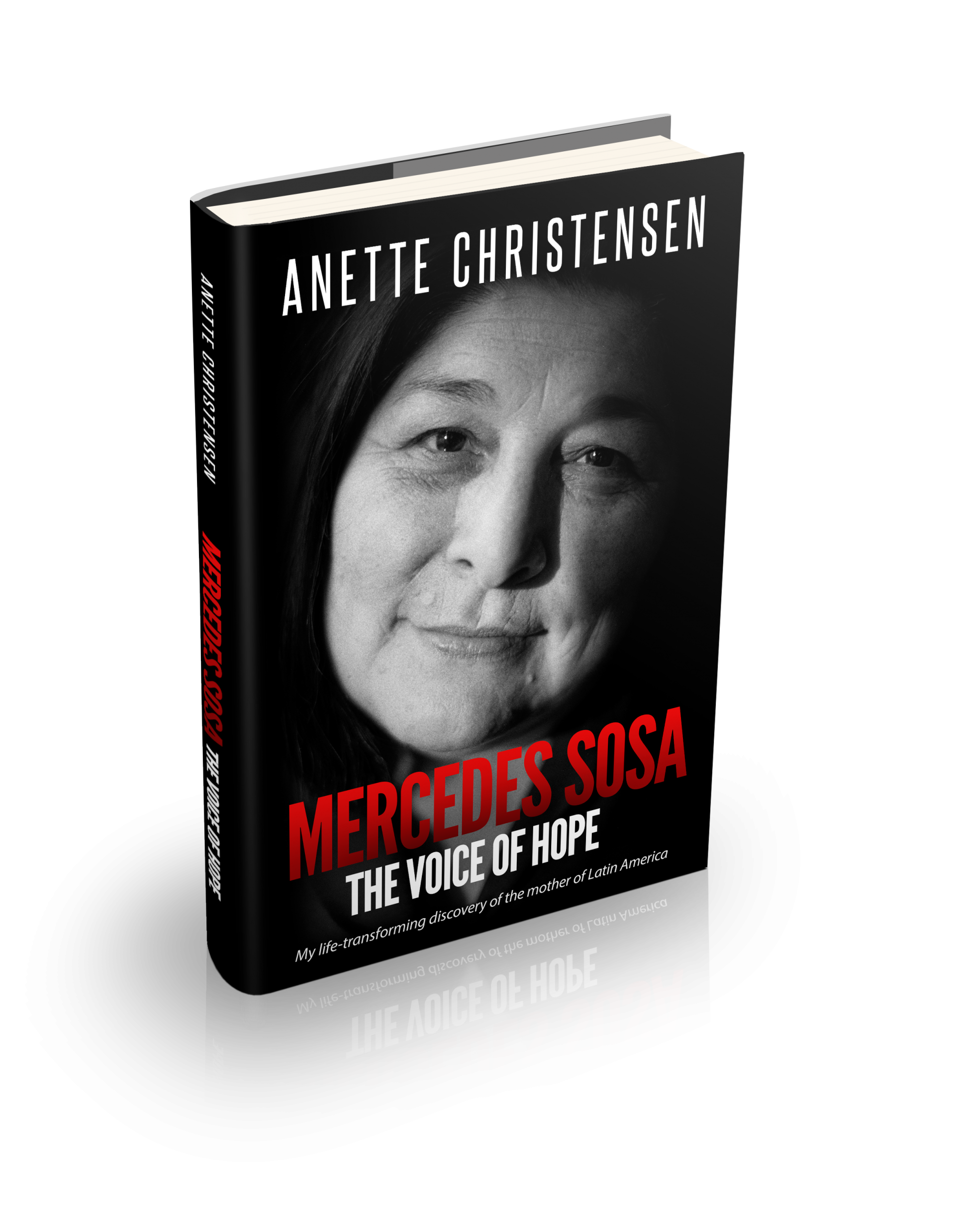 "Congratulations, you have done a fantastic work. I can't remember having read a book that released as many tears as this one and I am a "hardcore businessman". This book could only be written by someone who is emotionally very close to Mercedes Sosa. Your hyperlinks make the whole reading experience so much better and it is the first time I have seen them used this effectively in an eBook. Also surprised to see that you have a talent as an artist, with multiple drawings of Mercedes Sosa, throughout the book. I will certainly buy more copies of your book for my friends in the near future. I have become a Mercedes Sosa convert!"
Johs Larsen, Businessman
"The introduction to Mercedes Sosa, for those who never knew of her, is enthralling and the author's story of how her connection with Mercedes reinvigorated her life is captivating and urges the reader to learn more. The author does more than just entertain the reader or spark the reader's interest. She spreads hope and knowledge."
David Larkin, Journalist & Editor
"Mercedes Sosa – The Voice of Hope is something special. Honoring the life of Mercedes and a wonderful story of personal healing. I love it and I hope millions of people discover it and buy it!"
Sandy Fabrin, Therapist
"I devoured every single word because I found a part of myself in it. I felt connected to the author and what the author has been through. I believe that her story speaks out for each one of us. Everything in this book is well explained and featured in the most intriguing way to keep readers engaged. The narration flows naturally and effortlessly showing the author is a gifted storyteller. It's a well written book, easy to read, perfectly paced from the first page to the very last."
Hermione Bloom, Journalist
Get to know more about Mercedes Sosa in this trailer from the documentary, La Voz de Latinoamérica. Watch it know....
Get to know more about Mercedes Sosa in this trailer from the documentary, La Voz de Latinoamérica.
Number one in its Amazon category on January 16, 2017